P&ID DRAWINGS
Building Smart P&ID Drawings from point cloud data in a proven innovative approach for the process industry
What are P&IDs?
P&ID Symbology
SPECIALISTS IN THE PROCESS INDUSTRY CUTTING EDGE 3D SCANNING TECHNOLOGY MAPPING YOUR SITE FOR ANALYSIS, MODELING, AND DOCUMENTATION
INTRODUCTION TO P&ID DRAWINGS
Process and Instrumentation Drawings (P&IDs) are considered fundamental for companies running process systems. P&ID Drawings play a significant role in maintaining and modifying the process and need to be maintained to reflect an up-to-date status. These drawings are critical, demonstrating the physical sequence of equipment and systems, as well as how these systems interconnect. During design the P&ID provides a basis for developing control systems for safety and operational investigations including a hazard and operability study (HAZOP).
A3D utilise laser technology to capture site data – a simpler, safer, faster method than traditional surveying. Our experienced engineering surveyors can collect in days, what traditional methods can take in months or even years. Human error is eliminated and the overall reduction in time and effort is passed back to our clients as savings. Traditional methods are expensive, with large teams spending long periods on client sites. Accessing data at height requires temporary access, which our 3D laser scanners capture from ground level.
The smart P&ID system is set up to allow a consistent approach across all client P&IDs for their site. The blocks, templates, and nomenclature are all built-in, so the consistency is kept through the life of the record.
Autodesk Plant 3D P&IDs are built against a database, with all CAD standards, templates, and borders built-in, allowing multiple CAD operators to work on a site, a consistent drawing format, and with the ability to download complete asset reports.
A3D has accumulated over 40 years of experience creating, surveying, and updating P&IDs across petrochemical, chemical, detergents, pharmaceutical, food, and gas industries. Our experience ensures P&IDs are drawn to the highest CAD standards with correct symbology. We provide advice to clients regarding drawing standards and best practices whilst providing a bespoke solution.
SMART P&ID DRAWING BENEFITS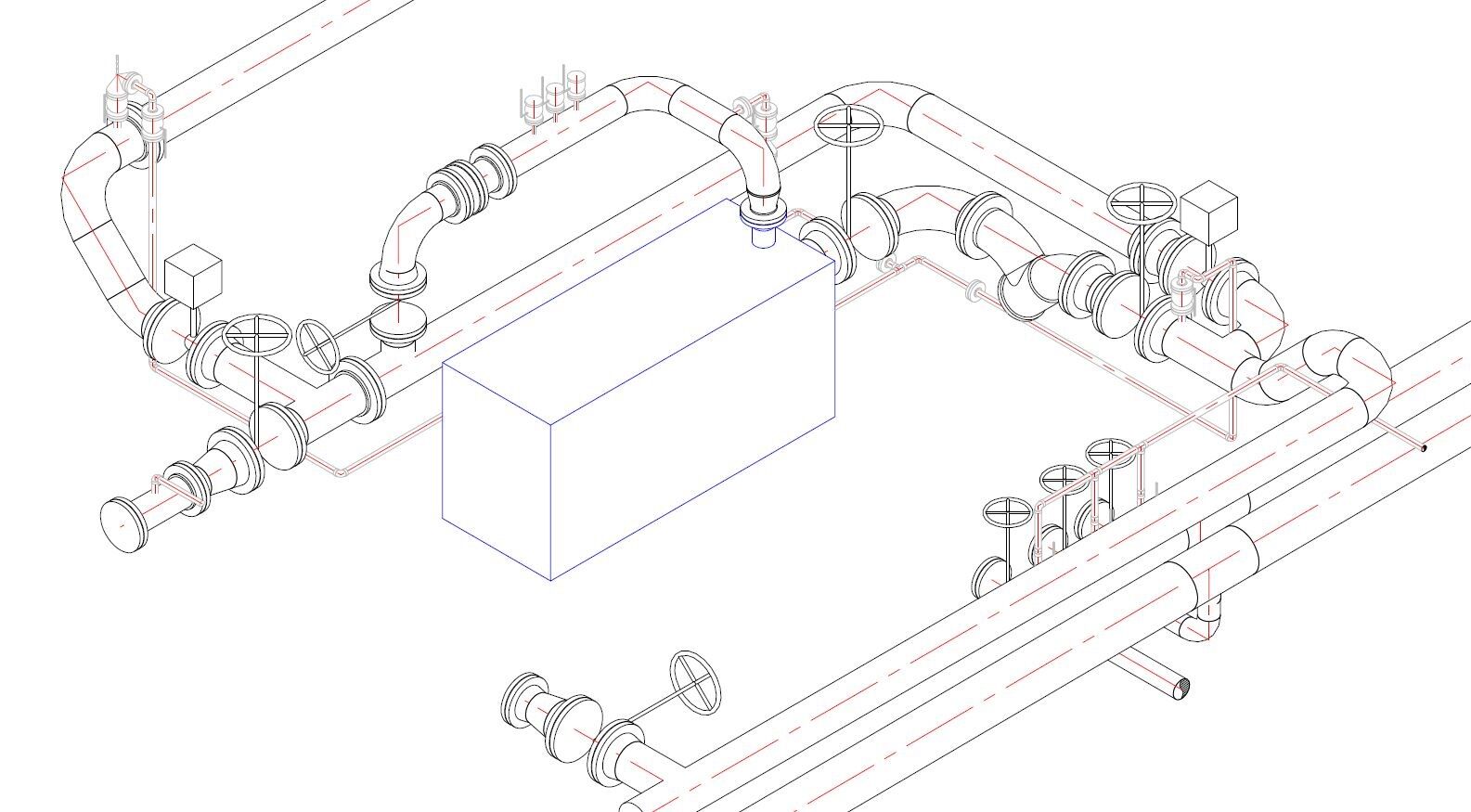 The Smart P&ID system is setup to allow a consistent approach across all client site P&IDs. The blocks, templates, and nomenclature are built-in so consistency is maintained for the life of the record.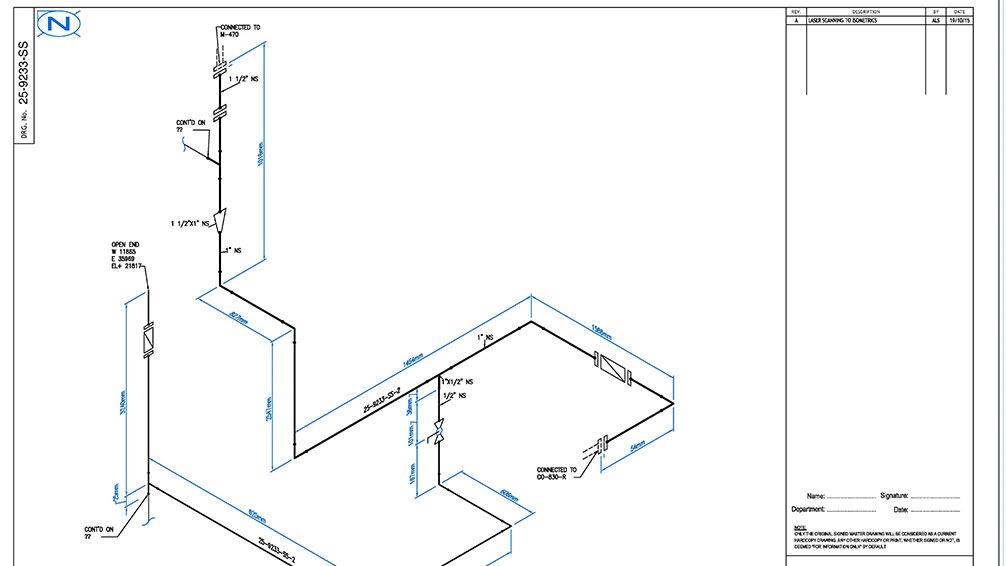 Due to its built-in consistency, asset numbering and extensive library of components, smart P&IDs allow for a fast efficient preparation, for new and for converting existing P&IDs.
A Smart P&ID clearly identifies asset tags for individual items including line numbers, equipment numbers, valve numbers and instrumentation tags held in a database that can be extracted by client operating systems.
A particular feature of the Smart P&ID product is the ability to automatically cross-validate with our Plant 3D process model files. This simple automated feature eliminates the time-consuming traditional
methods associated with ratification.
DOWNLOAD
EXAMPLE
To find out more on how SMART P&IDs will benefit you and your business please fill out the form below.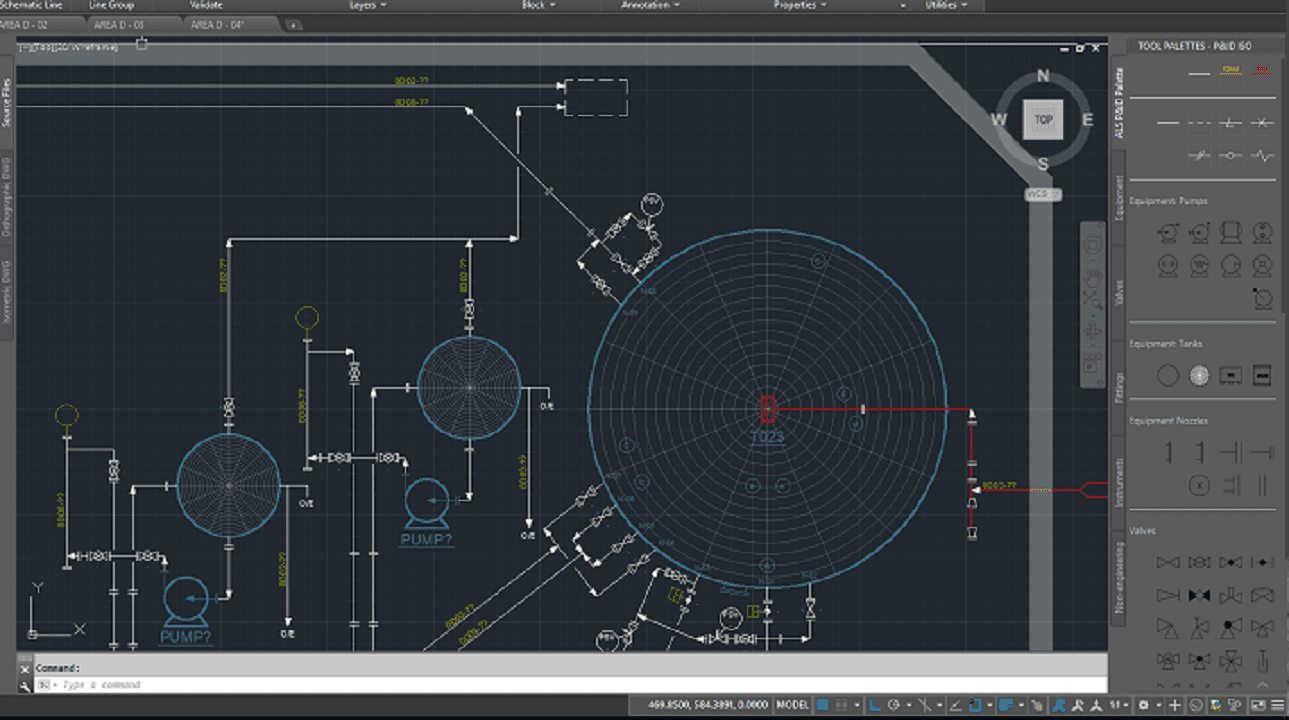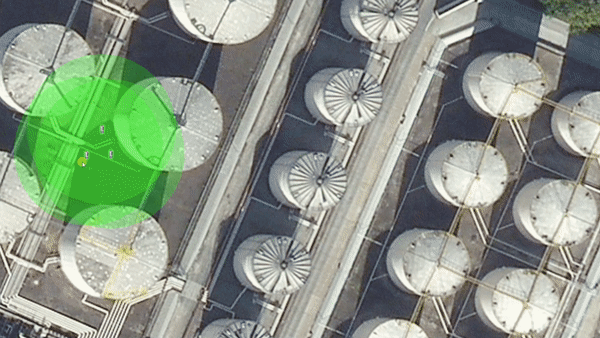 A3D will complete pre-planning in order to determine the most efficient and therefore, cost effective solution.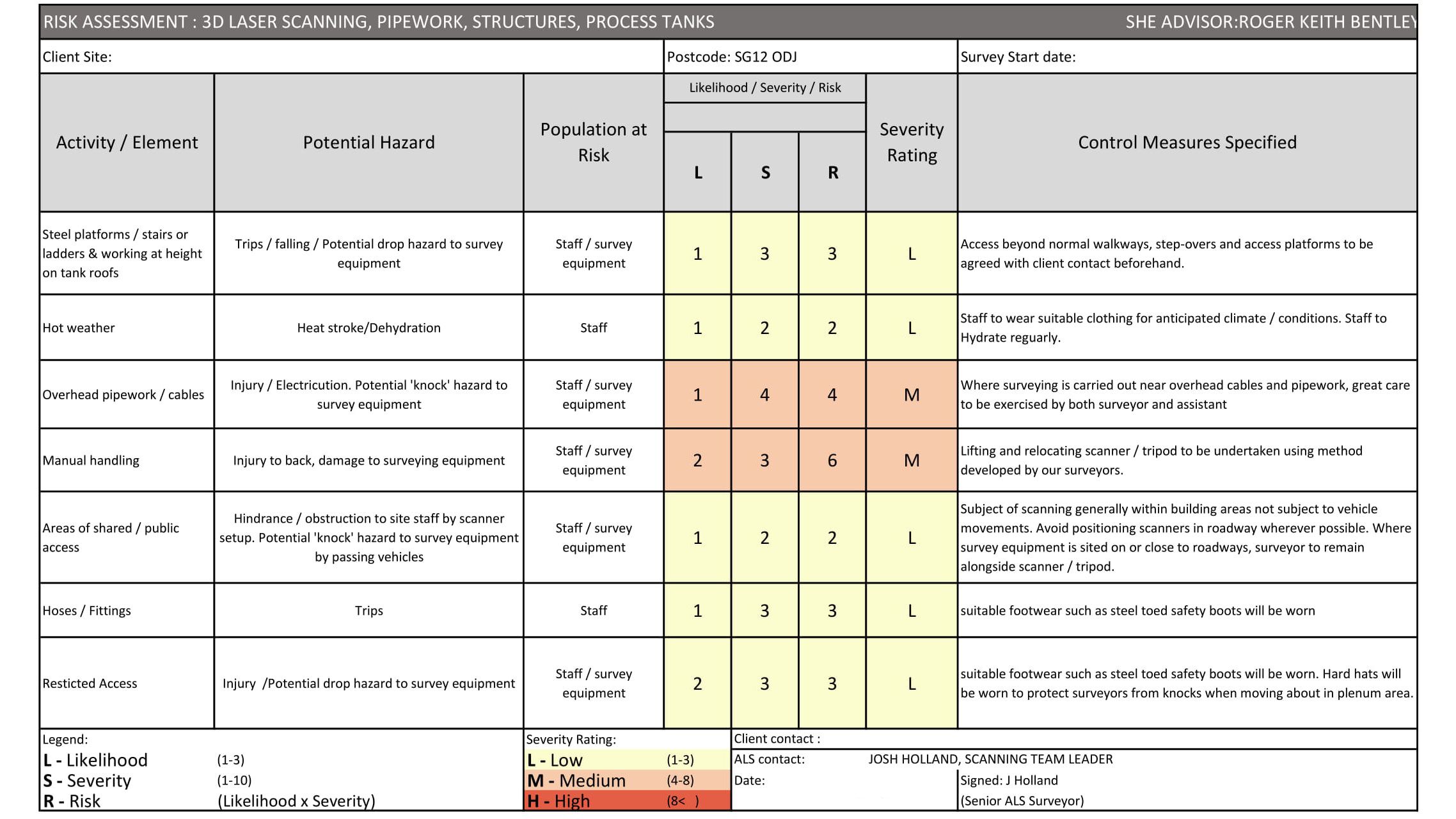 A3D recognise that any form of site work on an operating site must be subject of both RAMS along with planning documents in order to expedite an efficient and safe survey.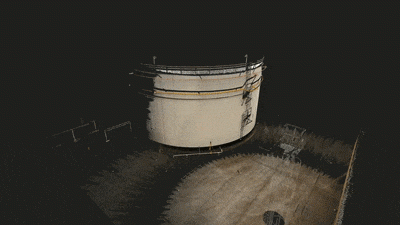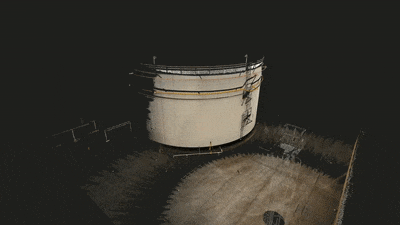 Recognized as the preferred method for accurately capturing measured site data using 3D laser scanning instruments. Traditional methods being time-consuming and subject to error.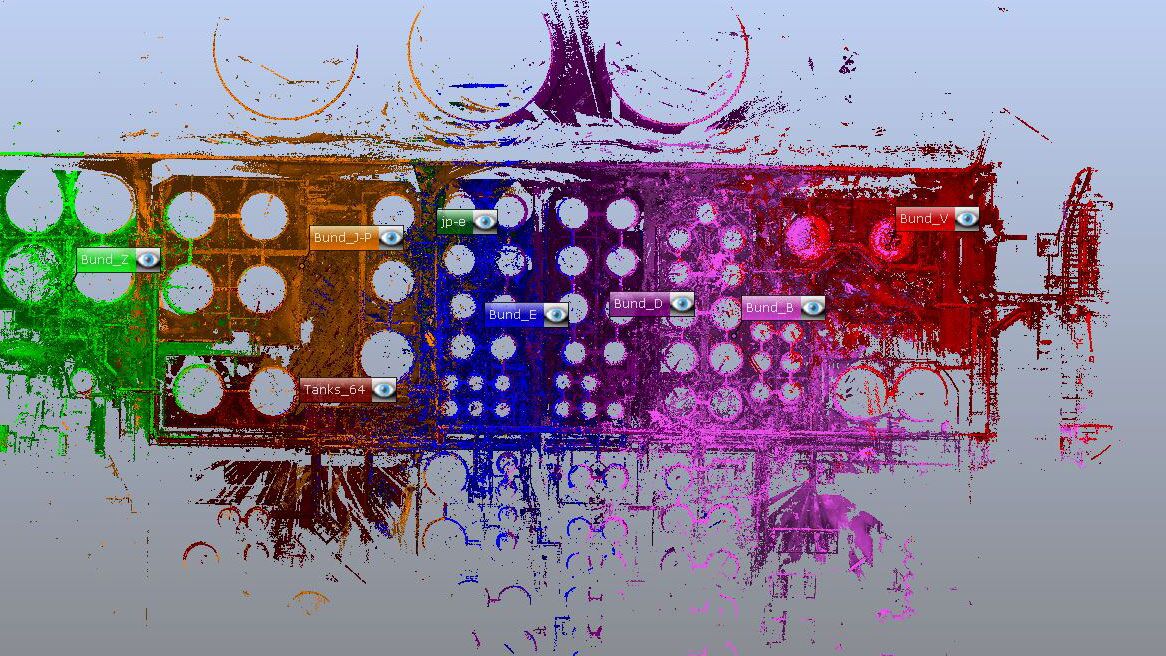 Once A3D has been out on site with the 3D Laser Scanners we then process the scan using faro scene software.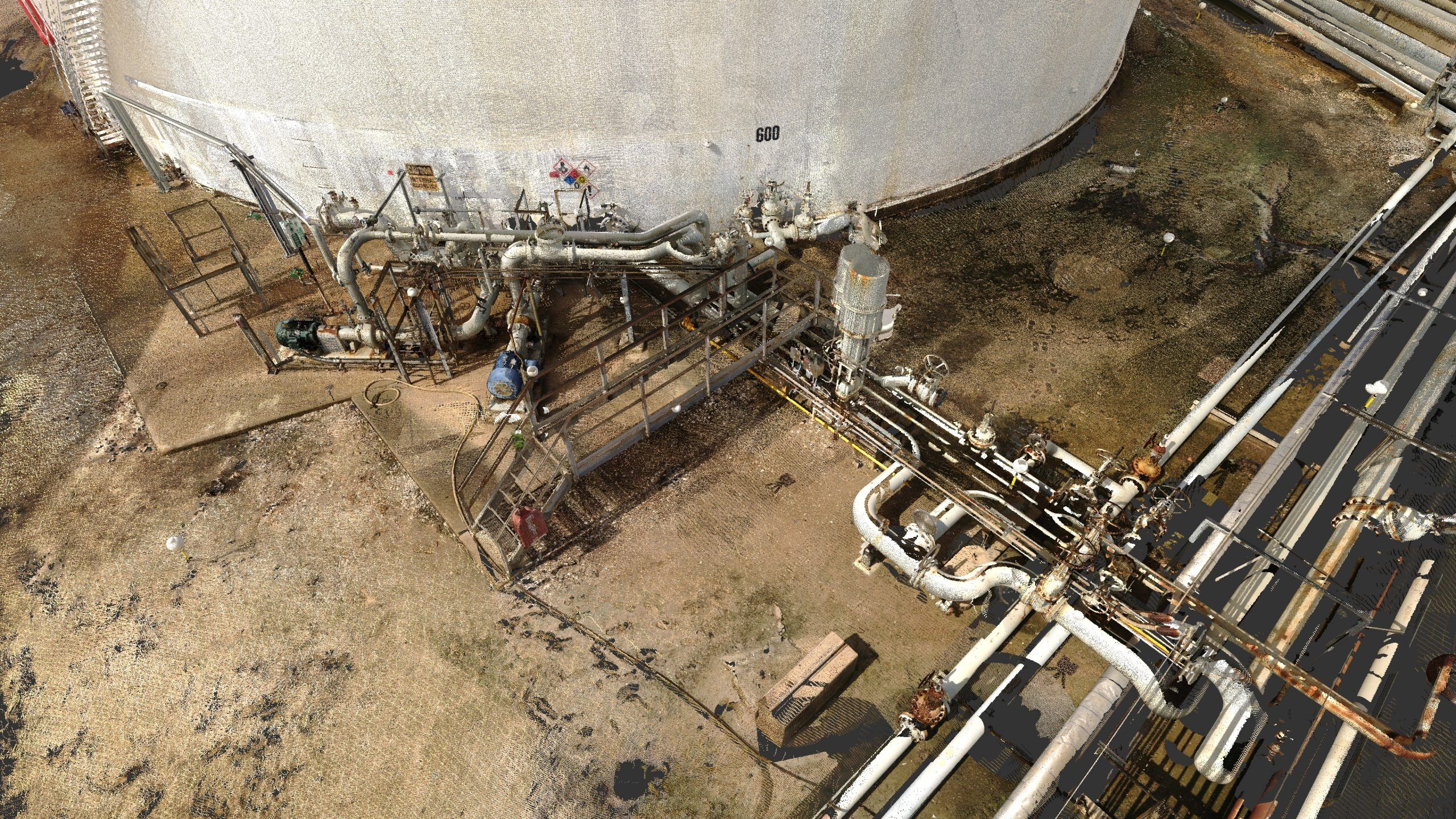 A3D have a unique processing technique for producing process flow diagrams from point cloud data.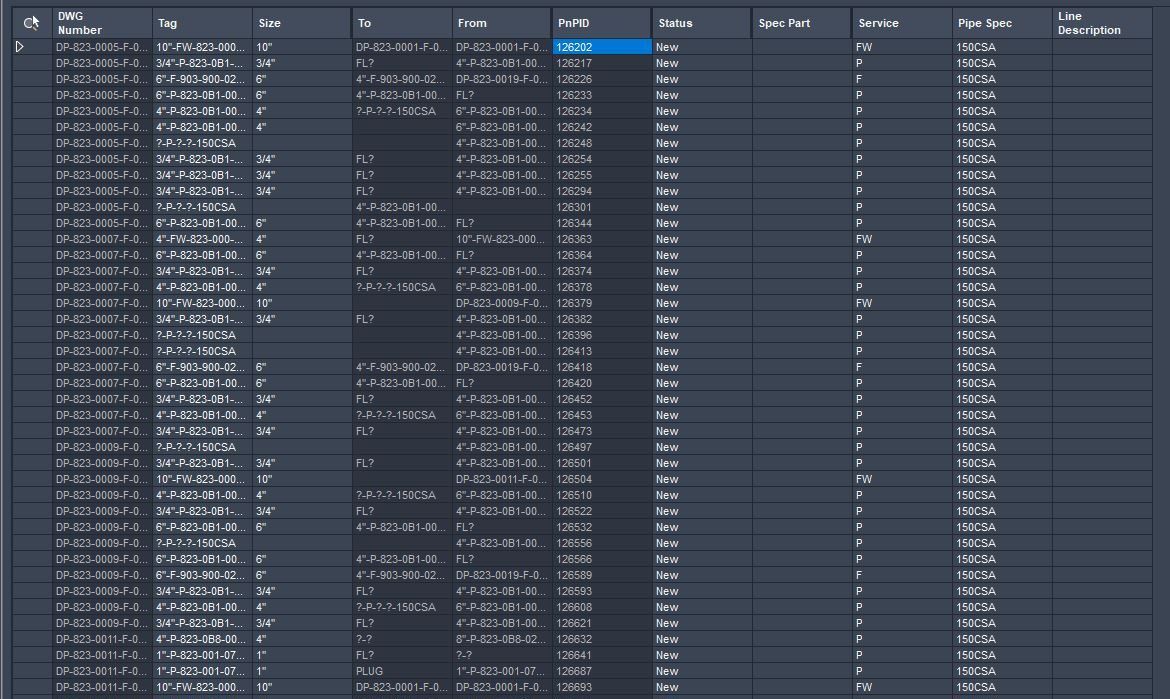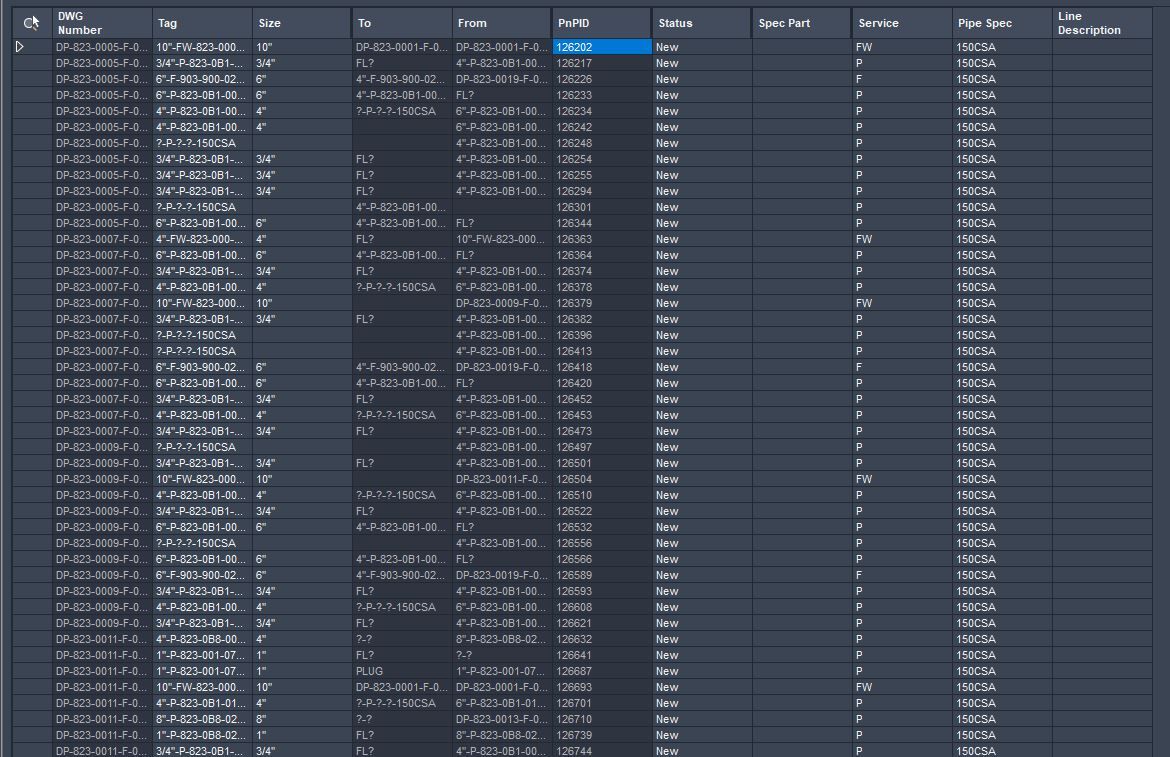 Using Autodesk's Smart P&ID software the system automatically populates the database with useful metadata, this is also supplemented with extra information such as data plate information and asset numbering.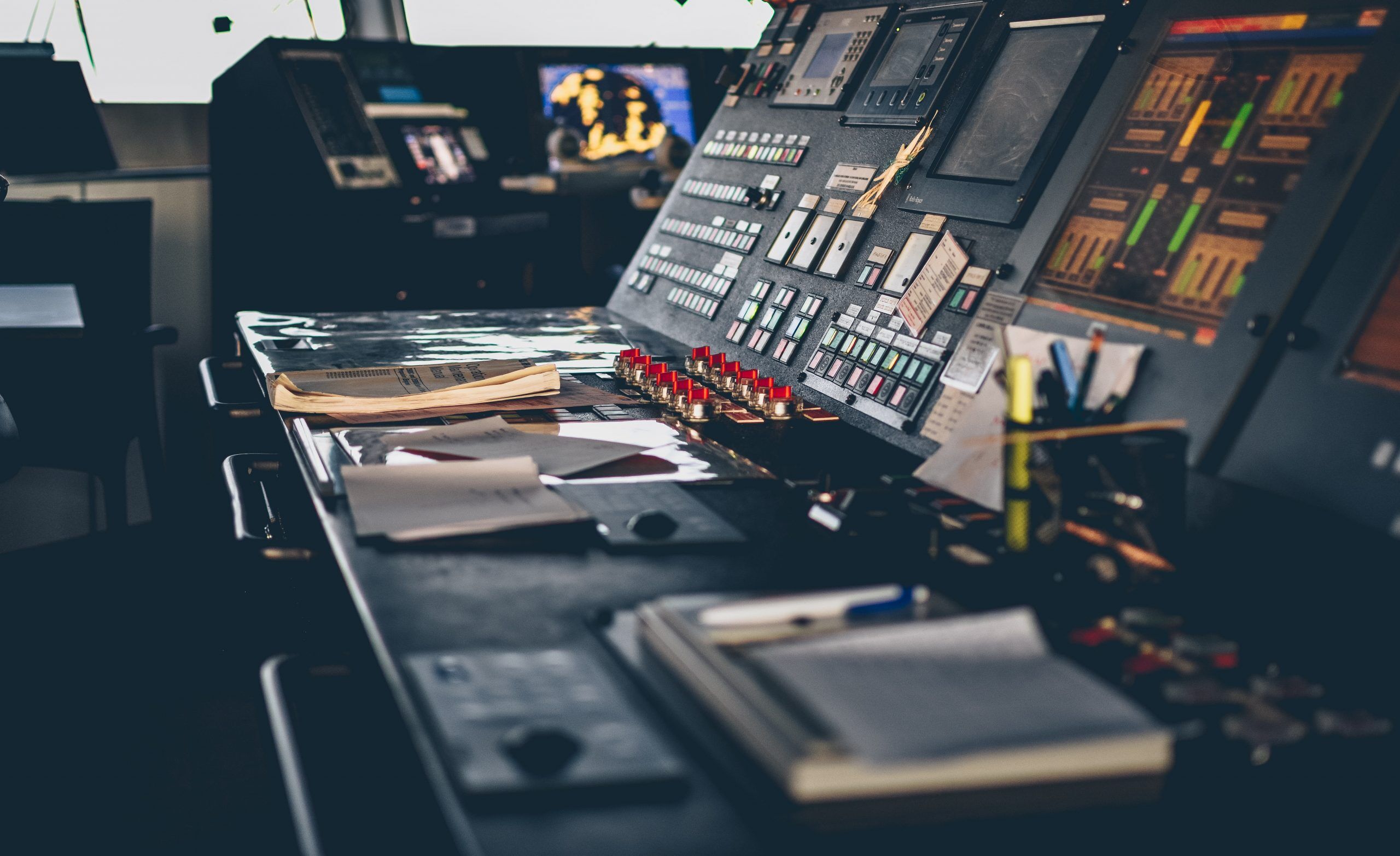 A3D's instrumentation department works with our clients to find and understand their E&I systems so that the PFDs can be upgraded into a P&ID status.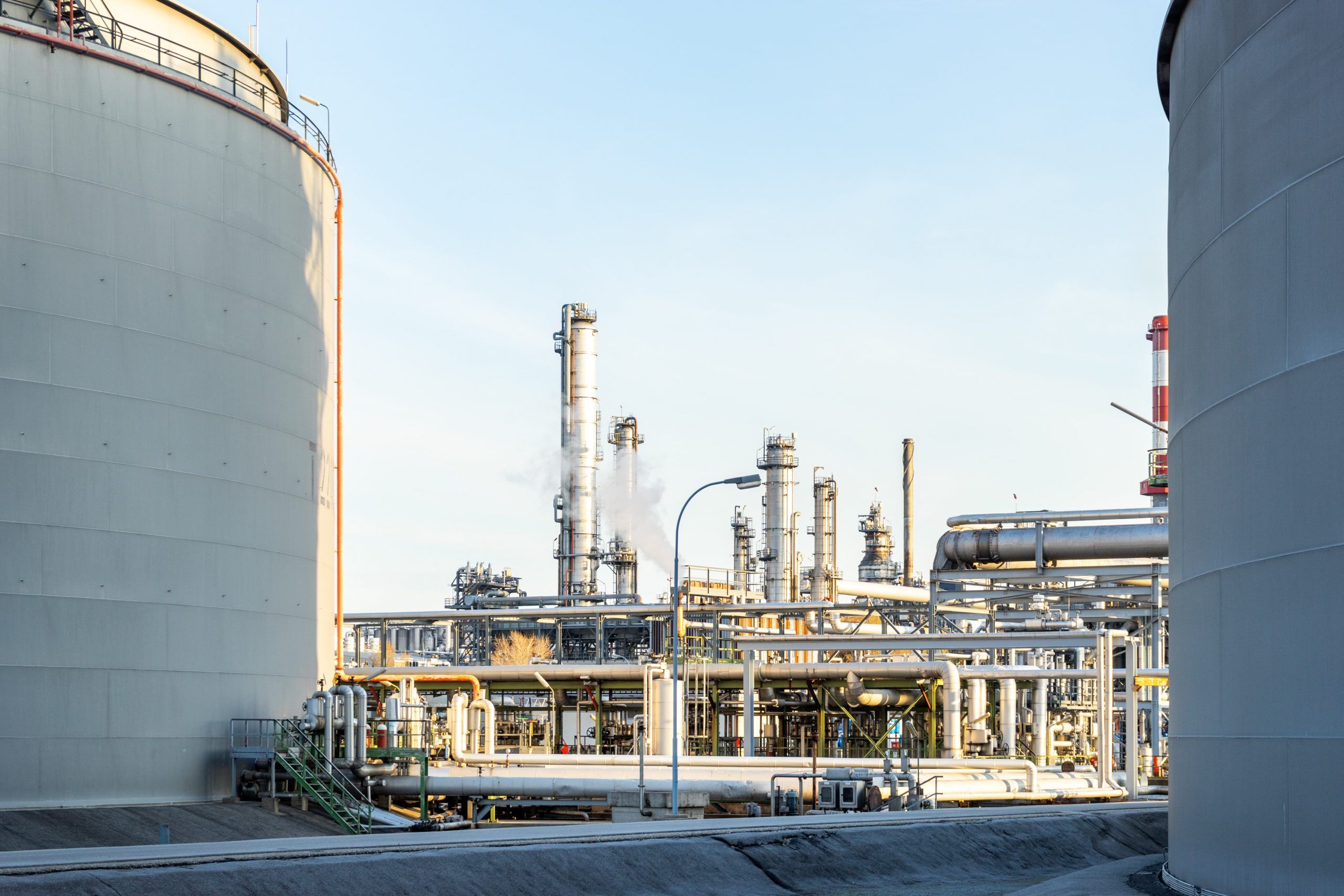 A3D uses a unique technique of validating the new P&IDs with a combination of on-site surveying and point cloud visuals.
DO YOU HAVE A JOB REQUIREMENT LIKE THIS?
FREQUENTLY ASKED QUESTIONS
Do we require specialised software, to use the P&IDs?
Our P&ID Drawings are created in Autodesk Plant 3D, so it's highly likely if you already have an AutoCAD licence, you will have access to the same software package.
Would we need specialist training?
Advanced 3D Laser Solutions can supply training to you and your team, or give you details of an Autodesk Partner, so you can proceed to fully digitise your terminal.
Can you convert our P&IDs into smart?
Yes, we can convert your existing P&IDs into smart P&IDs.
Can you draw them geographically?
Yes, we can draw P&IDs geographically. A3D are proud to have established point cloud technologies, now recognised as the preferred method for accurately capturing measured site data in using 3D laser scanning instruments. Traditional methods being time consuming and subject to error The vast engineering experience from over 30 years working within process industries has resulted in A3D now leading in the production of 'brown field' technical process models. A3D recognized the importance of our skilled 3D laser surveyors' site familiarity. The A3D Tank analysis reports deliver critical information with a level of detail not previously achieved using traditional methods. since we are using advanced 3d laser scanners without the need for temporary access platforms, this technology is a market-leading competitively priced alternative.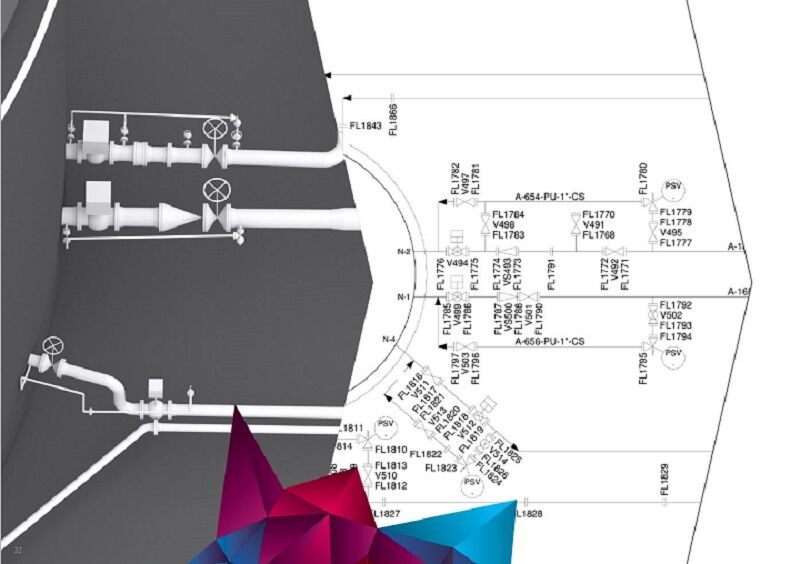 Using 3D process models to cross-validate with smart P&IDs to determine their as-built accuracy and also allow for their on-site documentation to be kept up to date via a 3D model.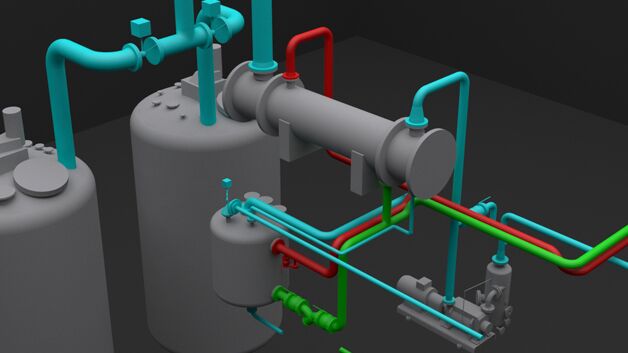 Complete 3D laser scanning and 3D modeling of a specific process area ahead of a new capital initiative. This initiative would require process changes to enable removal of gas from the top of the existing two vessels, compressing the removed gas and returning liquid downstream.
Contact Us
COLIN PITTMAN
P: (+44) 01245 407551
M: (+44) 07435 760153